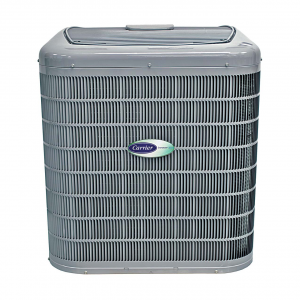 G-B Services strives to be your trusted heating and air conditioning contractor through excellent
customer service.
Is your air conditioner not cooling? G-B Services service technicians have the knowledge and equipment
to diagnose your air conditioner problems. Our state of the art vans are stocked with the most
advanced testing equipment allowing our techs to quickly and efficiently diagnose your equipment.
Our technicians are fully trained and have various certifications, one of which is NATE (North American
Technician Excellence) certified. The G-B services Team is trained to communicate your air conditioner
problem and solutions so you know exactly what the technician has done. Our communication and flat-
rate pricing will leave you with no surprises. Is your air conditioner more than 10 years old?
Did you know that the energy used by cooling can account up to half of all the energy used in your
home? (Energy Star). It is important to make informative decisions when it comes to your HVAC system.
The 21st century has brought innovative products and procedures that can help reduce your carbon
footprint as well as your utility bills without compromising comfort.
The G-B Services Team is prepared to discuss your options for your home's heating, ventilating, and air
conditioning (HVAC) system. Every home's HVAC system is different and more importantly every family's
needs are different. We offer FREE estimates to understand your family's needs, gather your home's
calculations and present you with the perfect HVAC system for your family.
Call us today to diagnose your HVAC equipment. We service all HVAC brands and equipment.
We are Carrier factory authorized dealer