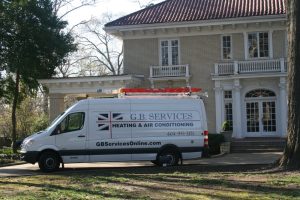 Your G-B Services team is a full-service residential heating, ventilation, indoor air quality and air conditioning contractor,
serving residential and commercial customers throughout the metro Atlanta area. Our licensed, certified technicians are
trained to get the job done efficiently, communicating the processes throughout the job. We offer FREE estimates for all
equipment replacement. Your G-B Services team is dedicated to offering innovative equipment and installations to keep
your family comfortable while reducing your carbon footprint.
We can help you select, install, and maintain equipment to ensure efficiency, reliability, and comfort over the lifetime
of your products. We provide the full range of installation and repair services for residential and light commercial
equipment. We are licensed and insured.
Call us today for a FREE in-home estimate.
Never an extra charge for nights, weekends or holidays – also, ask us about our maintenance agreement programs which are
the best way to extend the life of your system.